Many Thanks To All O'Leary's Kitchen Flatbread Sandwich Customers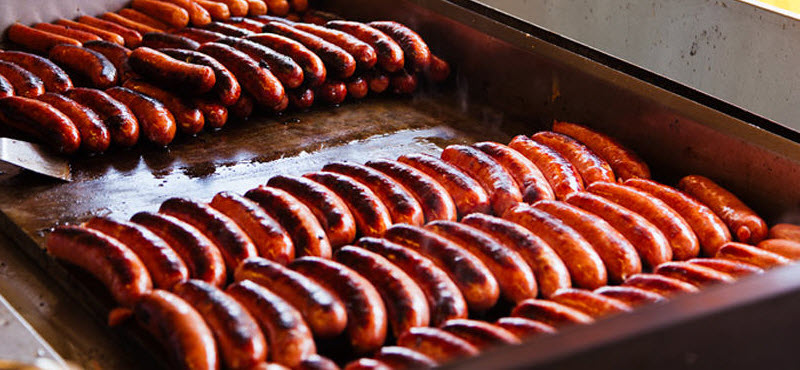 Many thanks to all the O'Leary's Kitchen customers who patiently lined up for their first faltbread sandwich of the year on opening day at the Hamilton Farmers Market.
As you can see from the photo above, we grilled an abundance of sausage expecting to have some left over for the band, but we ran out just before noon and  many of you waited 15 to 20 minutes for a fresh batch to cook.
As some of you already know, I had to use my hot dog bar kitchen to do our delicious "back by popular demand flatbreads". :)
The kitchen was missing equipment, but we weathered the influx of hungry market goers and fired up the hot dog grill to accommodate their flatbread sandwich taste buds.
My friend Eileen did great job on the grill and the cash desk. She had to learn paypal smart card on on the fly, as well as keeping the sausage momentum going. :)
Thanks Eileen for an awesome job!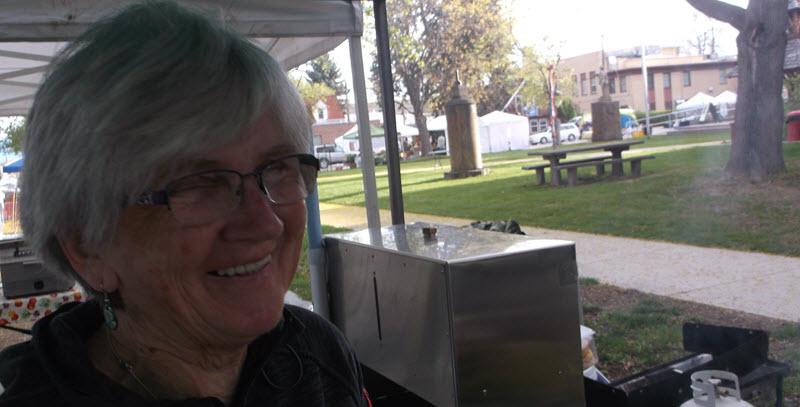 O'Leary's Hot Dog Bar will be located at Angler's Roost Campground starting late May or early June. Watch for the hot dog signs as you drive by.
When we are reday to open, I will post the schedule.
We will be serving all beef Chicago Dogs, Coney Island Dogs and Sauerkraut Dogs.
In the meantime, if you feel like a tasty breakfast or lunch, you can always drop by and see us on Third Street every Saturday morning from 9am to 12.30pm, at the Hamilton Farmers Market for our hot off the grill Fresh Hot Flatbread Sandwiches.



Comments