Flatbread Made as Round as You Can And as Flat as The Pan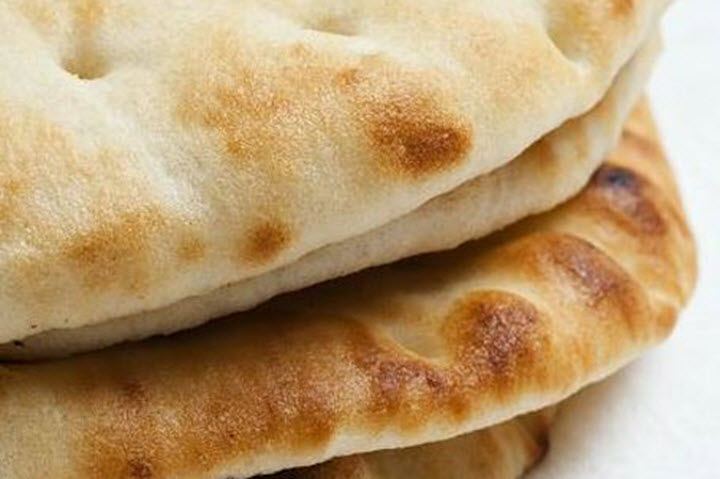 Flatbread or Pan Bread Recipe
Many years ago, my mother took it upon herself to teach my sister and I how to make flatbread. At the time we called it pan bread.
"Make sure you roll it out as round as the pan and as flat as you can," was my mother's chant for O'Leary's flatbread.
Pan bread was quick and easy to make and we loved rolling fried sausage and pan fried onions up in the warm flatbread topped with our very own secret sauce recipe. If it was a good day and the cupboard had cheese, we added cheese!
The flatbread sausage and onion sandwich quickly became a family favorite and also became one of the long, cold winter nights comfort foods.
Little did I know at the time, O'Leary's Flatbread Sausage & Onion Sandwich was going to take center stage at the Hamilton Farmers Market and The Scottish Irish Festival at the Marcus Daly Mansion in Hamilton.
Farmers Market goers enjoy O'Leary's Flatbread Sausage & Onion Sandwich with Cheddar Cheese and O'Learys Full of Goodness, Secret Sauce Every Saturday at Space #26 on 3rd St, downtown Hamilton MT.
Many people think flatbread is strictly an Indian bread, and they are right to some extent, but it is also a "war bread".
Back in the time of the second world war between 1938 and 1944 food was rationed.
The Irish were used to making soda bread in a cast iron pan.
Apart from potatoes, soda bread was the main stay of the Irish diet, but the war changed all that, and pan bread was a great substitute for Ireland's beloved soda bread.
Dairy products were rationed, and soda bread baking began to decline as it has two dairy products in it, margarine and buttermilk. But pan bread, that's a different story... no dairy products at all.
Not only that, pan bread takes minutes to cook. That was also a big plus during the war because fuel was rationed also.
Irish soda bread takes 45 minutes to cook, families weren't going to use their coal for bread when they needed it for heat.
So there you have it! Flatbread done the Irish way, round as the pan and as flat as you can.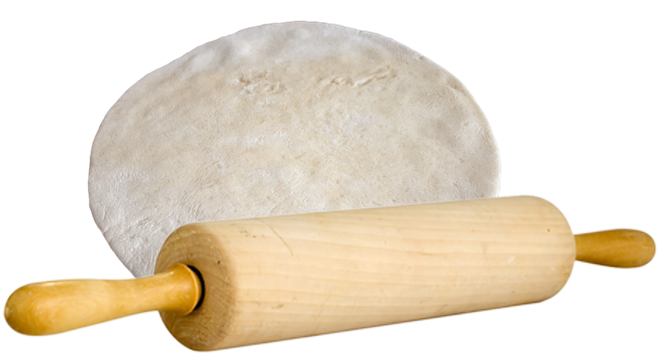 2 teaspoons instant yeast
1 teaspoon granulated sugar
2/3 cup warm water (about 100 degrees, warm but not hot to the touch)
1/2 cup warm milk (about 100 degrees, warm but not hot to the touch)
1 tablespoon extra-virgin olive oil
1 teaspoon salt
3 cups bread flour, more or less (see note)
In a large bowl fitted with the dough hook, mix yeast, sugared water, milk, oil, salt and one cup of the flour until well combined.
Gradually add the remaining flour until a soft dough is formed. It will pull away from the sides of the bowl to form a ball but still be slightly soft to the touch (see the note). Knead the dough for 4-5 minutes until it is soft and smooth.
Place the dough in a lightly greased bowl and cover with greased plastic wrap; let rise until doubled, about an hour or so.
Divide the dough into six or eight equal pieces. Cover with a cloth or plastic wrap and let the dough pieces rest for 10-15 minutes (this helps relax the gluten so they are easier to roll out).
Working with one piece at a time, on a lightly greased or floured counter, roll the dough about 1/8-inch thick into a large circle, about 7-8 inches in diameter.
Heat a griddle or skillet to medium heat, preheat electric griddle to 300 degrees. When the griddle is hot, cook the flatbread for 2-3 minutes on the first side until it bubbles and puffs. Flip it over with a pair of tongs and cook on the second side until it is golden and spotty. If the skillet isn't hot enough, the bread can turn out dry and won't bend easily from being overcooked. So look for the right amount of heat that will cook the flatbread in 2-3 minutes max per side.
Transfer the flatbread to a plate or work surface and cover with a clean kitchen towel. Repeat with the remaining dough (I can fit two pieces of flatbread on my electric griddle so I roll out two at a time), stacking each warm flatbread on top of the others and covering with the towel.
The flatbread can be made, cooked, cooled and frozen with great results. It is best served the day it is made but can be reheated gently the day after, if needed.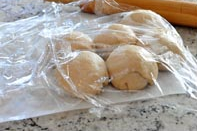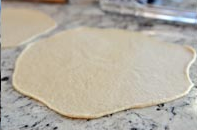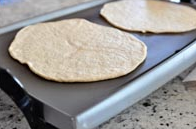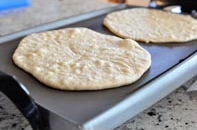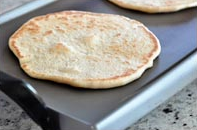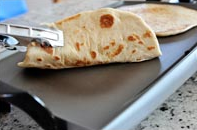 Please enter your Amazon Access Key,Amazon Secret Access Key and Associate ID in the Instant Azon Shortcode Settings.
The Blackstone Flatgrill & Other Tools I Use Daily
Almost every Saturday at the Hamilton Farmers Market I get asked about my grill.
I use the Blackstone 36 inch outdoor grill. It is a fantastic grill and stands up to the thousands of flatbread sandwiches I make on it.
I also go to bigger festivals and fairs with my Blackstone Grill, it kicks ass every time!
They are available on Amazon. I have included the links below for you to go directly to the grill.
Comments