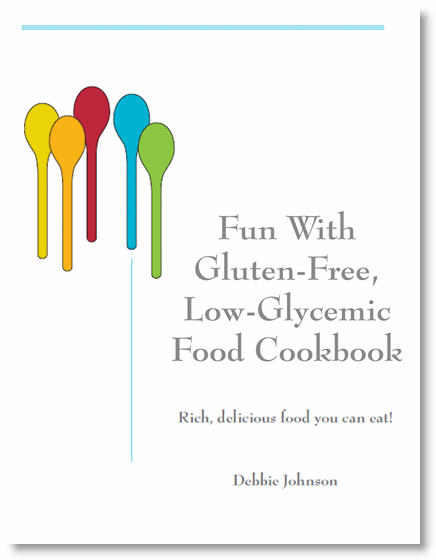 Gluten Free Fun
Fun With Gluten-Free, Low-Glycemic Food Cookbook  is an ebook cookbook by Debbie Johnson, former owner and executive chef of The Golden Chalice Restaurant & Gallery, a 100% gluten-free, sugar-free, low-glycemic, organic, allergy-friendly establishment.
This is the first Cook-Book of its kind
Every Recipe is Completely Gluten-Free, Sugar-Free (except fruit), Digestion-Friendly, Allergy-Friendly and Low Glycemic with Meat, Poultry, Fish meals and Tree-Nut-Free, Dairy-Free, Vegan and Vegetarian Options for most recipes.
Do you have or know anyone who has celiac disease (gluten-intolerance) or is diabetic, or, as in many unfortunate cases, both?
Do you know anyone who has allergies or illness of any kind?
Chef Debbie Johnson offers a bonus book on healing foods with the purchase of her incredible Gluten Free Low Glycemic Food Cookbook. Click Here To Learn More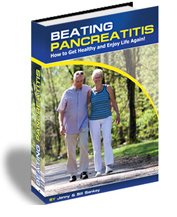 Pancreatitis & Diet Support
Unbelievable news for Pancreatitis Sufferers and their families!
Diet and Nutrition for Pancreatitis plus Cooking Hints and Recipes To Keep Pancreatitis Under Control!
If You Control Your Diet, Do You Control Your Pancreatitis?
Now, you can manage your pancreatitis with easy to follow cooking hints and recipes specifically for people with pancreatitis.
'Cooking Hints & Recipes' and 'Nutrition and Diet'
The Cancer Free Cookbook contains over 90 delicious and nutritious gluten-free, dairy-free, sugar-free and preservative-free recipes in the following categories: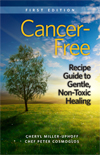 Cottage Cheese & Flax Oil (CCFO)
Baking and Breakfast
Beans and Legumes
Desserts and Drinks
Poultry and Fish
Rice, Pasta and Casseroles
Salads
Snacks and Dips
Soups, Sauces and Vegetables
The Cancer Free Cookbook, is written by Chef Peter Cosmoglos and Cheryl Miller-Uphoff.
"It is our hope that this book will help you in your journey to embrace a healthier lifestyle through dietary choices. We are both looking forward to using more of what we've learned and learning even more in the future, so your feedback as we continue learning is very welcome. While some may not agree with these dietary recommendations, you cannot argue with a changed life. Our families' and friends' lives have been changed by adopting this lifestyle and we hope that yours will be also". Read More